Description
With our hidden deck fasteners, the decks can be installed quickly and efficiently. The deck clips system we designed does not require pre-drilling or adhesives. There are no visible fasteners on the surface of the deck after installation, it is suitable for all types of WPC decking we manufacture.
Our hidden fastener system mainly includes three parts: fixing clips, starting clips, and screws. This fastener system can ensure that the gap between each deck is consistent, and the deck will not become loose after installation.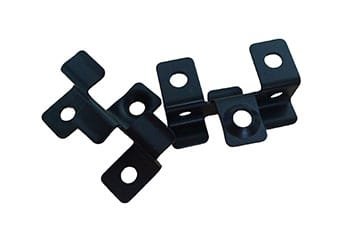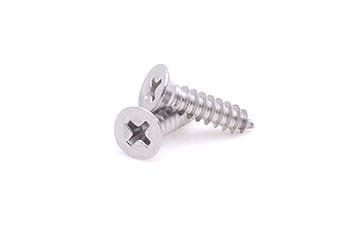 Clips are an important part of the deck installation. We provide two different materials of clips: plastic and stainless steel. They are mainly used to fix two decks and are fastened to the substructure at the bottom with screws. Our proprietary patented long plastic clips are mainly used at both ends of the decks, which can stabilize the distances at both ends when fixing two decks.
For the installation of co-extruded wood-plastic decking, you can choose the part of the fixing clip, which can more securely ensure that both ends of the decking are fixed tightly without getting loosen, and can also be used together with stainless steel clips. In addition to the regular silver-color stainless steel clips, you can also choose the black powder-coated stainless steel clips.
If you don't know which kind of clips to use for installation, please contact us and we will provide a complete installation guide to ensure that you can install it properly.
The starting clips are mainly used to install and fix the outer decks. The same regular color or black can be selected.
The screws of our hidden fastener system can effectively support the decks. They are leveled with the clips, without exposing the screw head. For customers who purchase bulk decks, we can also provide different types and colors of screws, such as Phillips screws, Torx screws, Star screws and so on. If you are interested, please contact us.